Thanksgiving
R | 1h. 46min.
Opened Friday, November 17th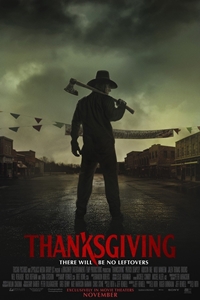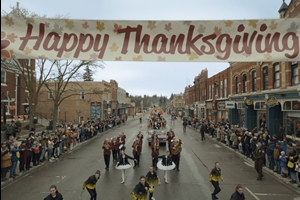 Synopsis
After a Black Friday riot ends in tragedy, a mysterious Thanksgiving-inspired killer terrorizes Plymouth,
Massachusetts - the birthplace of the holiday. Picking off residents one by one, what begins as random
revenge killings are soon revealed to be part of a larger, sinister holiday game. Will the town uncover the
killer and survive the holidays...or become guests at his twisted holiday dinner table?
Director
Eli Roth
Cast
Patrick Dempsey, Nell Verlaque, Addison Rae, Jalen Thomas Brooks, Milo Manheim
Advisory
Rated R for strong bloody horror violenceand gore, pervasive language and some sexual material.