I Can
PG | 1h. 25min.
Opened Friday, September 22nd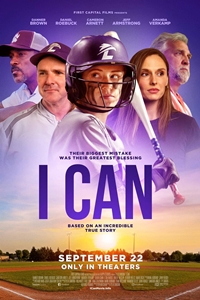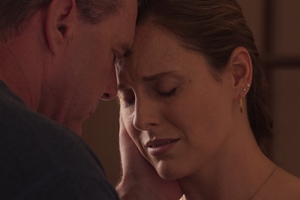 Synopsis
Based on a true story, a couple's adulterous affair leads to an unexpected pregnancy. They leave their spouses to begin a new life together, but their daughter, Katelyn, is born with a birth defect. While her dad believes Katelyn's condition is God's punishment for the affair, Katelyn, with only one fully developed arm, defies all odds with an incredible gift for softball. "I Can" is a story about Katelyn overcoming adversity, and her dad eventually finding genuine forgiveness.
Director
Tyler Sansom
Cast
Jeff Armstrong, Danner Brown, Cameron Arnett, Daniel Roebuck, Karen Chan
Advisory
Rated PG for thematic elements.